Top Ten Promotional Giveaway Trends
Posted on June 06, 2016
By Theresa Chiechi, Designer, Illustrator, Writer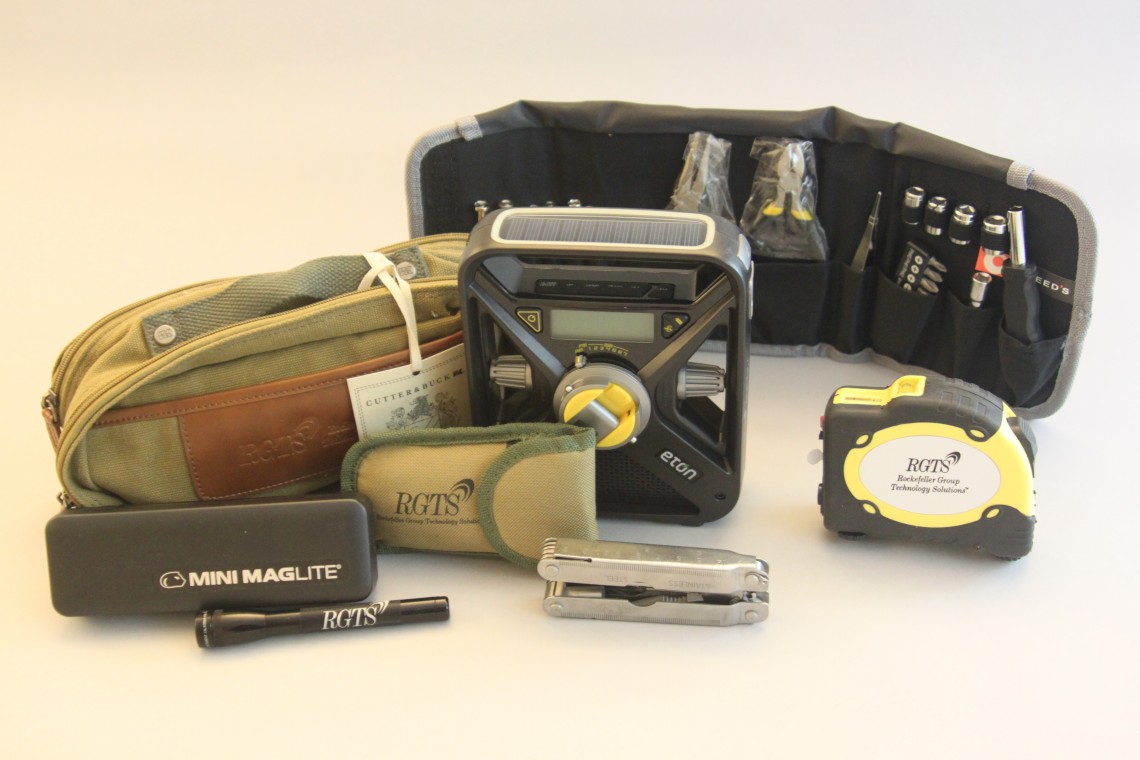 Choosing the proper promotional product could be tricky but looking to the latest trends can be beneficial in making the final decision. Here is CS Designwork's top ten list of the recent trends that could help to give you some ideas:
1) Selfie sticks
At the small cost of making the user look slightly ridiculous, the looming wands with phone holders at the end of them allow you to take selfies sans the pesky arm appearance in the frame. They also provide the added bonus of the flattering birds-eye view shot. They are very popular among the younger generations, but you'll catch quite a few older folks with them as well.
2) Health and Wellness Items
With the recent rise of Jamba Juices and obsessions with kale and quinoa, it's no surprise that people are more and more partial to items designed for people's health and wellbeing. Essential oils, shaker bottles, Fitbits, fruit infusers, smoothie bottles, and stackable protein powder/snack holders are all popular options.
3) Gifts Inside of Gifts
As the saying goes "quality over quantity" but quantity is always a bonus too. Another big trend is multiple promotional products in one. Comparable to Russian nesting dolls, customers and clients are always delighted to finding their freebie is more than meets the eye. A custom kit, sets, or totes filled with goodies are a great way to give recipients more than they expected.
4) Faux Leather Accents
It's becoming more and more popular for promotional products like, but not limited to, mugs and other drink ware to have faux leather accents. It's an easy and cost efficient way to make items look high end and professional.
5) Power Banks and Phone Chargers
What is great about this trend is people will always have a need for technology. All of our fancy smartphones can't seem to hack it for an entire day so portable phone chargers and power banks serve as lifesavers to many people.
6) Hipster Drink Ware
Technology gives everything a run for it's money but simple products like mugs and bottles are still fairly popular. The latest trend relating to drink ware are fancy vessels such as mason jars and coppery Moscow mule mugs. When choosing a mug, think, "what would a hipster want to drink out of and you'll surely find the perfect item.
7) Quality Products
In the past it was acceptable and common practice for companies to order large quantities of cheap, flimsy promotional giveaways with their logo slapped on. Today, companies need to work a little harder to earn the favor of their customers. Products that don't withstand the test of time won't give you the same impressions a product of higher quality will. Customers will also think more highly of companies that go above and beyond with their giveaways. Businesses are upping their budgets for promotional items in order to create products that are useful, high quality, and long lasting.
8) Environmentally Friendly
The state of the environment is always a pressing issue and very important to many people, especially the younger generations. With 90% of surveyors in a 2015 survey stating they do their best to live an environmentally friendly lifestyle, this desire to live a green life is leaking into the world of promotional products. The popularity of recycled notebooks, bamboo pens, and biodegradable cotton tote bags is rising and according to the Advertising Specialties Institute, 42% of people had a more favorable opinion of an advertiser if the promotional product they received was environmentally friendly.
9) Google Cardboard
Perhaps one of the most exciting trends is Google Cardboard, which are easy to assemble virtual reality goggles. All one has to do is download an app or watch a compatible YouTube video, and the user will be able to experience a virtual world.
10) Stylus pens
With the complete takeover of smart phones, stylus pens are showing up everywhere. Both functional as a stylus for a smartphone and as writing utensil, this product proves both useful and convenient.
Have an idea of which promotional product to choose for your customer? Good, give us a call or fill out our form to get a quote from our catalog of thousands of promotional giveaways.
@CSDesignworks