Editorial Planning: Planning for Your Business' Success
Posted on May 22, 2017
By Nick Chiechi, President, CS Designworks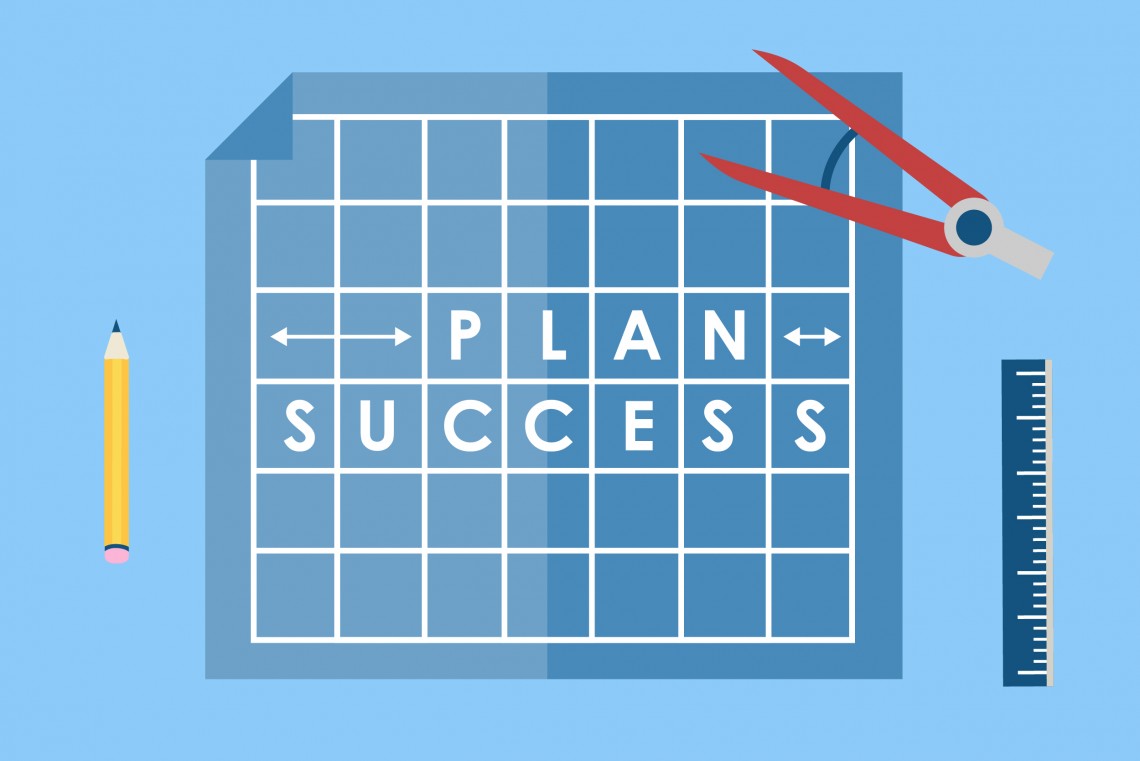 We've said it before and we'll say it again: content is king. In fact over 57% of businesses have gained customers through their blog.1 While this isn't shocking, the fact that only 28% of B2B marketers have a documented editorial mission statement is.2 In order to succeed you need a plan, as Benjamin Franklin said, "If you fail to plan, you are planning to fail!" We're going to highlight the importance of editorial planning and the tools and practices CS Designworks uses in order to get the best ROI possible.
Why Plan?
Having a written out and developed content marketing strategy makes you more effective. While 86% of B2B markets say that they have a content marketing strategy, only 39% have it documented.3 Marketers that have a documented plan are more effective than their peers who have a verbal or non existent strategy.3 Planning content strategically will increase organization, decrease amount of time wasted, and hopefully result in the production of more qualified leads.
The Process
Due to the fact that content is so important; perfecting a content marketing strategy takes time. There are several parts to the process and they are as follows.
Creating a Goal
All good plans start out with a goal and that's no different when it comes to content marketing. Goals should always be specific, measurable, and realistic. If goals are not specific and measurable then there is no way to tell if they have been met.
Identification and Segmentation
The first step to planning content is identifying an audience. If content is created with no-one specific in mind, then no one will be interested in the content that was created. The more that is understood about customers, the more targeted and successful the content can be.
One great way CS Designworks identifies and segments audiences is by creating buyer personas. Read more about our persona development process here.
Tapping into Audience's Interest
Once buyer personas are created, CS Designworks uses them to gage what our client's customers are interested in, and figure out what type of content they are actively seeking out. After cross-examining this data with our expertise we begin to think about what type of content to create. By catering to customer pain-points and interest, content becomes relevant, engaging, and sought after.
Content comes in a variety of forms. It can come as a blog post or newsletter, as a white paper, as a research report, as a video, or as an infographic, to name a few forms. By creating a buyer persona the type of content that your consumer expects will become easier to ascertain. If your buyer persona is Pam, a busy mother of 4 who manages her own business, and has little time to do in depth research, is she more likely to prefer a lengthy white paper or a data packed infographic?
Editorial Calendar
An editorial content calendar is to a content marketing strategy as a map is to a treasure hunt. Content calendars can be as simple or complex as necessary, and can be created on a variety of platforms. Hootsuite is a great program that allows content to simultaneously scheduled and placed onto an editorial calendar. The only downside is that content is automatically published so it really only works as an editorial calendar if the content is already completed. It's more of a scheduler than a calendar. Another popular program for creating editorial calendars is Google Calendar. The benefit of Google Calendar is that it can be shared among the team and it allows for a high level of collaboration, it is also very straightforward and easy to use. Regardless of what program you use to create editorial calendars, it's inarguable that they are necessary for a variety of reasons.
They keep things consistent. Cadence is a huge factor when it comes to content creation and publishing. One study showed that 27% of consumers believe that low quality or infrequently published contents shows that a brand is out of touch with consumer habits.4 To avoid infrequent publishing, HubSpot recommends planning out content twelve weeks ahead.5
They allow for collaboration. If there is a documented editorial calendar then all members of the team can see what needs to be finished and when. This allows for deadlines to be met consistently and creates a level of accountability.
They allow for variety. An editorial calendar should include a label for the types of content being published. This prevents monotony and keeps consumers interested and wanting more.
They become a content library. After content is published, the editorial calendar should not be discarded. Instead it should be kept as a record for what has been published. One use of a content library is the ability to reference it and reuse evergreen content. Evergreen content is content that continues to stay relevant through the test of time. It is powerful because it will resonate with an audience and they will continue to share it long after it's been published.6 This doesn't mean that it can be published and then ignored, it needs to be continually updated as time passes and new innovations on the topic are discovered.
Creating the Content
Once topics are identified then the content can be scheduled. This can be before, during, or after the editorial calendar is created. While we wish creating content was as simple as just throwing up whatever you want and hoping it sticks, this is not the case. Like any other part of marketing it requires a strategy.
As discussed above, all content that is created needs to be constructed with a buyer persona in mind. This includes blog post, images, videos, social media post, and more. Here's a useful article that details content consummation habits across a variety of generations.
Additionally all content needs to be optimized for search engines. Read more about the importance of SEO here. Essentially, if content isn't optimized for search engines then it will never be found. If content is never found then all effort that went into creating it is wasted. SEO is undoubtedly part of planning because it must be done before content is published, that way the keywords can be integrated.
Analyze and Fix
Analyzing how well content has performed is essential to improving the planning process in the future. When content is properly analyzed, what is working well and what is not becomes evident. Analyzing content success gives valuable insights into your consumer, that helps not only your content creation and planning strategy, but also your business as a whole.
Planning is a fundamental facet of the content marketing process. It determines the success of your content and if done properly can be highly prosperous.
CS Designworks' specializes in all aspects of the content marketing process, including planning. Contact us for a quote.
Sources
1.https://blog.hubspot.com/blog/tabid/6307/bid/29351/11-Editorial-Guidelines-Every-Business-Blog-Needs.aspx#sm.001wpvkog1ax0flxsww1t6usf078q
2. https://www.hubspot.com/marketing-statistics
3.http://www.slideshare.net/CMI/b2b-small-business-content-marketing-2015-benchmarks-budgets-and-trends-north-america
4.https://insights.newscred.com/why-you-need-a-editorial-calendar/#sm.001wpvkog1ax0flxsww1t6usf078q
5.https://www.evernote.com/pub/contentblueprint/thecontentmarketingblueprint/#b=237f3f0e-13d1-4584-92a5-0e41f99d11d7&st=p&x=week&n=37c5538d-aa2d-4d97-8ee4-28f16571cc58
6.http://www.hatchbuck.com/blog/5-lead-generation-strategies-blog-havent-thought-yet/
@CSDesignworks